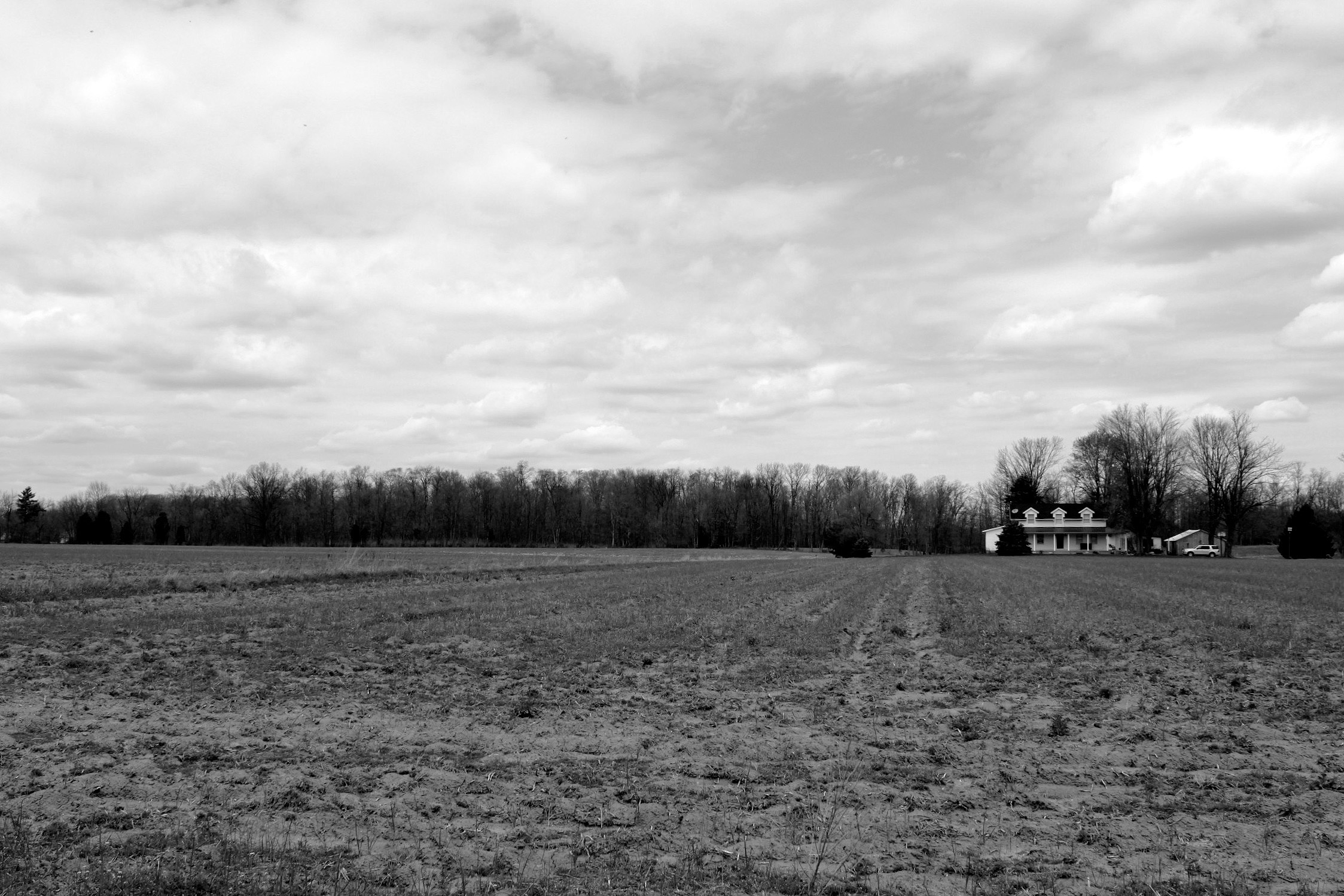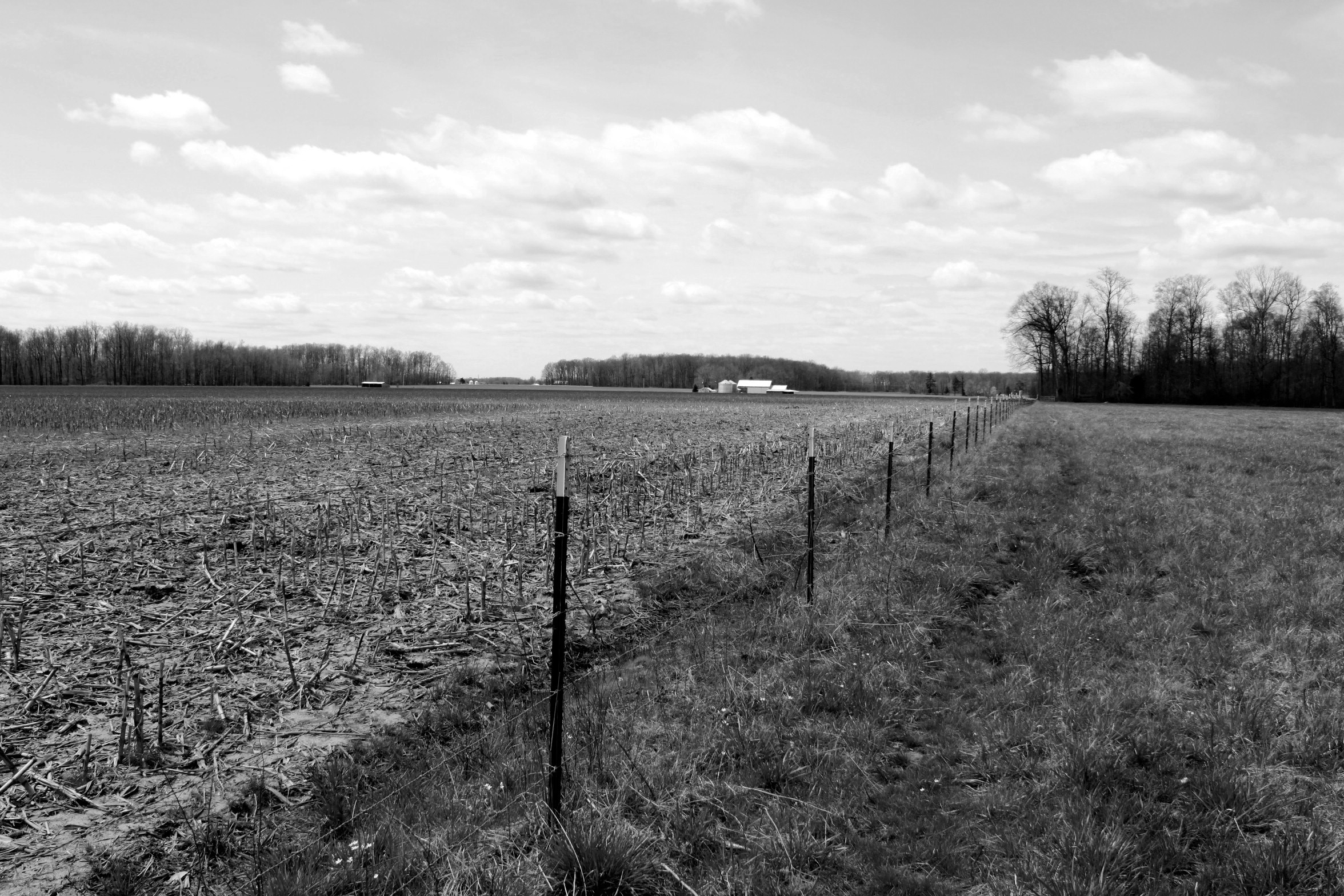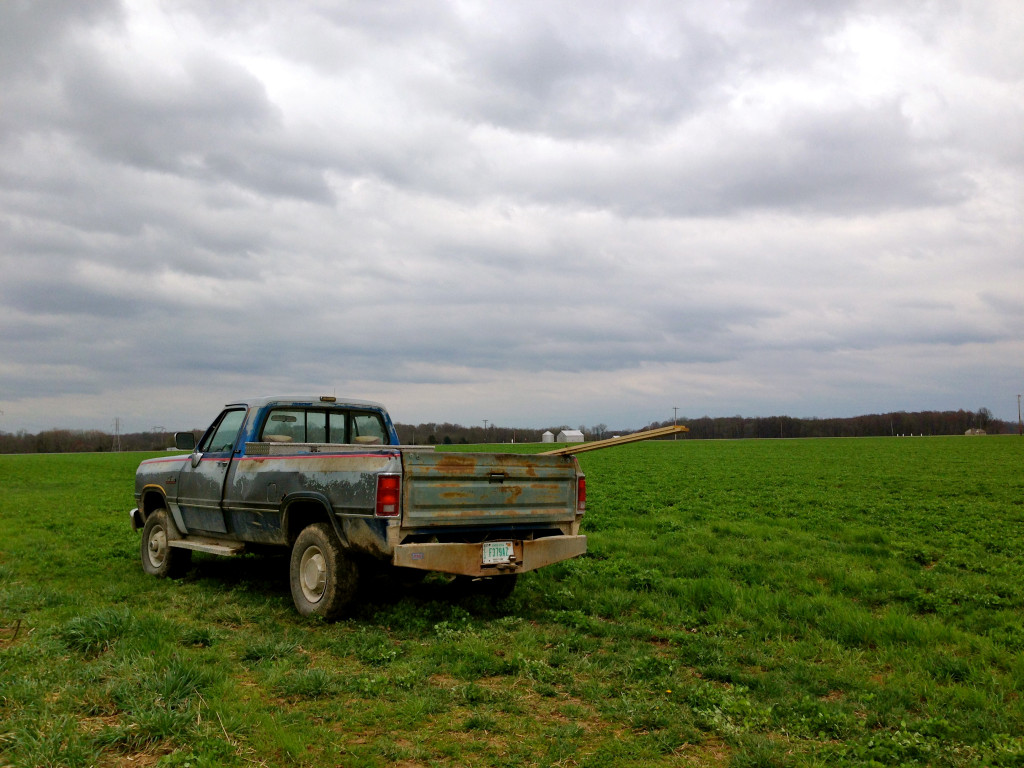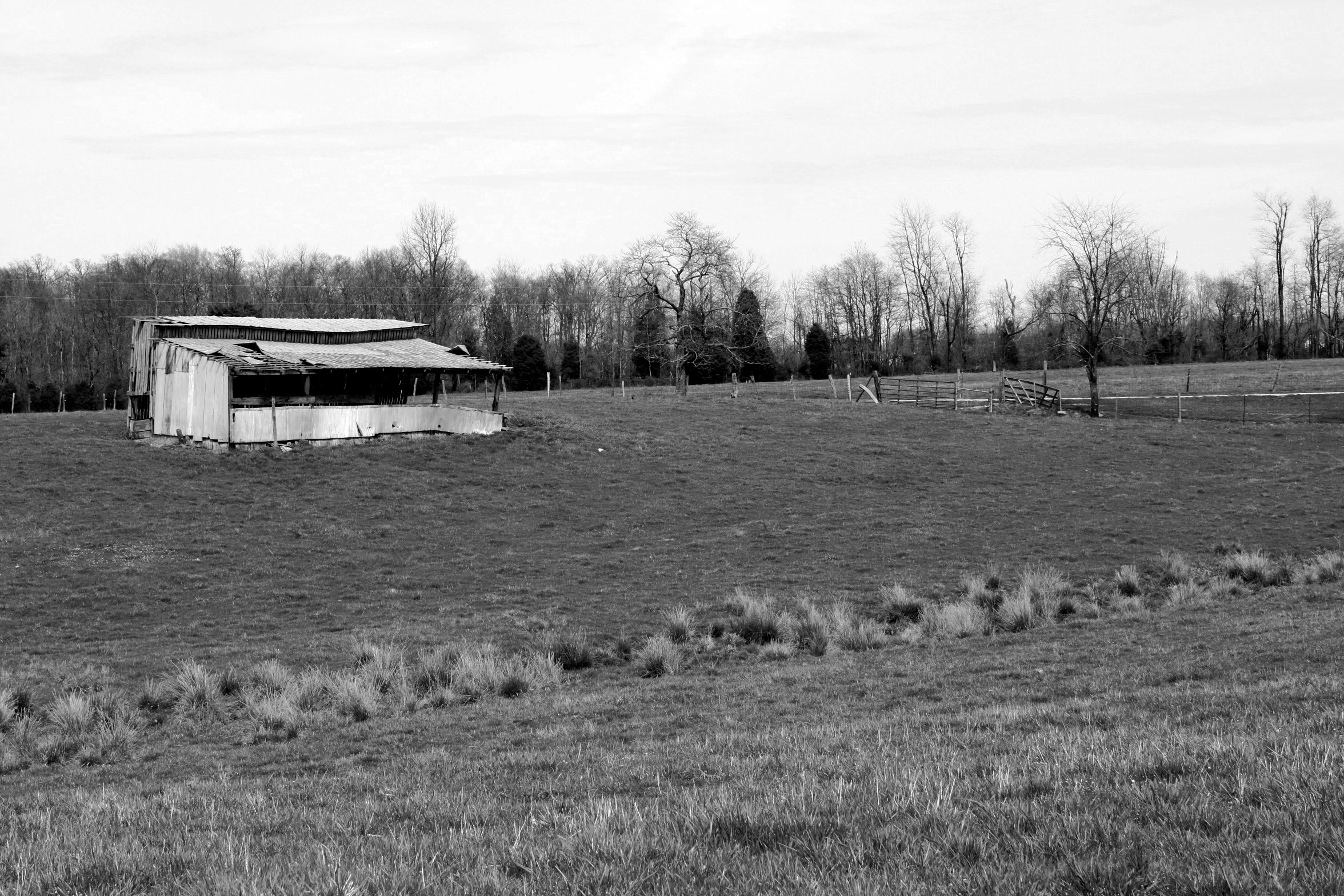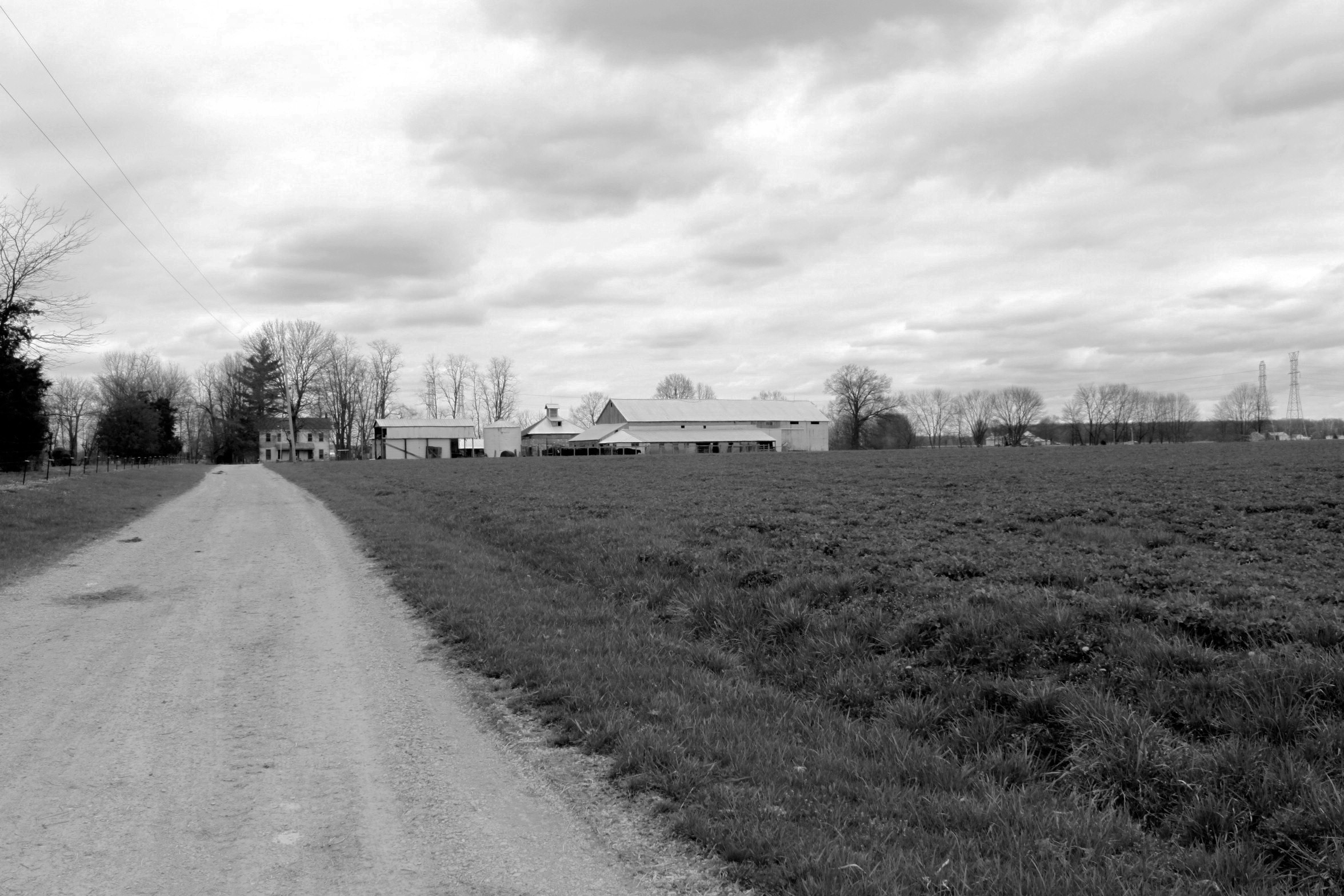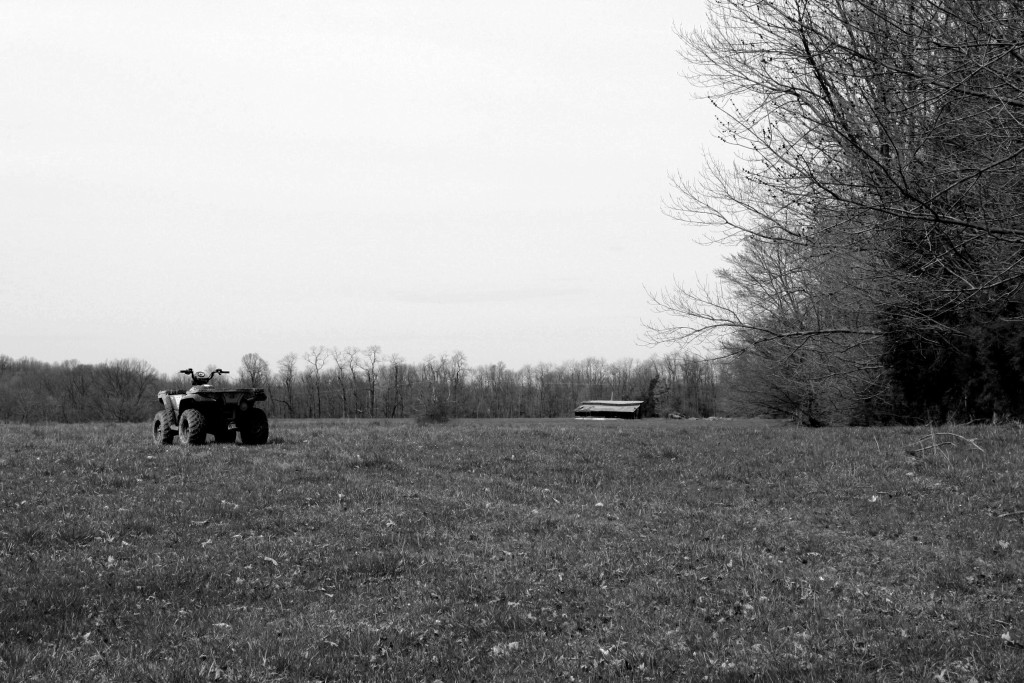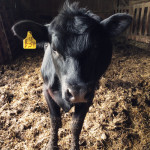 What a trip this was. I have traveled throughout New England, across Europe, to the west coast, to the south coast, but this was completely different. It began with a quick flight from TF Green in Providence to Chicago and then Indianapolis. We met a friend for lunch and then were picked up by my beau's parents. Did I mention this was my first time meeting them? If they didn't like me they probably could have fed me to the coyotes (and if I hadn't found a way to get coffee by day two I probably would have let them).
The first day it was a bit chilly, it being April and the weather remarkably similar to what it is in New England. Our first stop was his great grandfather's farm that they used to store hay and sort cattle (the cows looked wary as we approached). After the sorting, we set off on the four wheeler and I got my first glimpse of some of the other farms. It was a quick bumpy ride from one fence to the next but somehow I managed to make a mental note of all the places I wanted to go back and photograph.
The next day we planned a trip to Evansville, home to his alma mater and a few miles shy of Kentucky. There, we visited his old campus, met up with some of his friends and had a chance to sample some of the local brews. The next morning we thanked them and headed back to Sunman.
The fourth day, a Monday, was a welcome calm after the hustle and bustle of traveling and meeting new people. His parents and brother were at work so we woke to an empty house and I had a chance to make some coffee and watch the news. After breakfast, we took the four wheeler over to his grandmother's house where she was ready with a(nother!) fresh cup of coffee for me and hugs and kisses for her grandson. She asked me all about what I did, if I was having a nice time and did I want another cup of coffee? Spaghetti? Garlic bread? She was wonderful.
After a quick bite, we set out again except this time I drove, zipping us down the treeline toward another pasture across the train tracks. There, we got to see a new baby calf and got as close as we dared to take pictures without starting a stampede.
A short while later, we made our way back to the house and I used the moment to check my phone. It was then that I saw the text: "Where are you?? Are you okay?????" It was from my best friend, and although we hadn't talked in a few days, something about this struck me as odd. So after I wrote back, I checked Facebook and that's when I saw the updates. It was ten after three on April, 15th 2013.
So far, it was just a few about smoke, explosions, a loud noise, police activity. No one knew what was going on. So I googled "Boston news" and it was all over, coming in in snippets: two explosions had gone off, two bombs?, injuries and fatalities were unknown but certain, was it terrorists?, no, yes—it was too early to say.
Then I opened my blackberry and the emails started to pour in. There were already at least five from the COO sharing the same news and asking for headcounts and roll call. Meanwhile I was already on my feet running down the stairs toward the TV. Did they get Boston news in Indiana? Probably not but I turned it on and there it was. It was now going national.
Most of you reading this post know what happened in Boston that day. Two brothers from a local college set off bombs during the Boston Marathon and no one saw it coming. People died, over a hundred were injured. Never was my mom so happy that I was not at work.
Eventually I learned that all of my colleagues were safe. Since our office is located at the heart of downtown Boston, it was tradition for all of us to stand by and watch the runners go by. We all knew someone in the race, either friend or family. Luckily, everyone I knew that day was okay.
The rest of the trip went by in a blur as I took pictures, prayed for the best and used the time to get to know his family better. We ate dinner, they tried to teach me how to play Euchre (a first of many times), his brother got the dog to stop barking at me, I drove a tractor, and in the end, no one fed me to the coyotes. Despite the bombings, or maybe even more so because of them, it was a great trip, and one that I look forward to repeating this spring (minus any attacks). See you soon, and Boston, we will never forget.