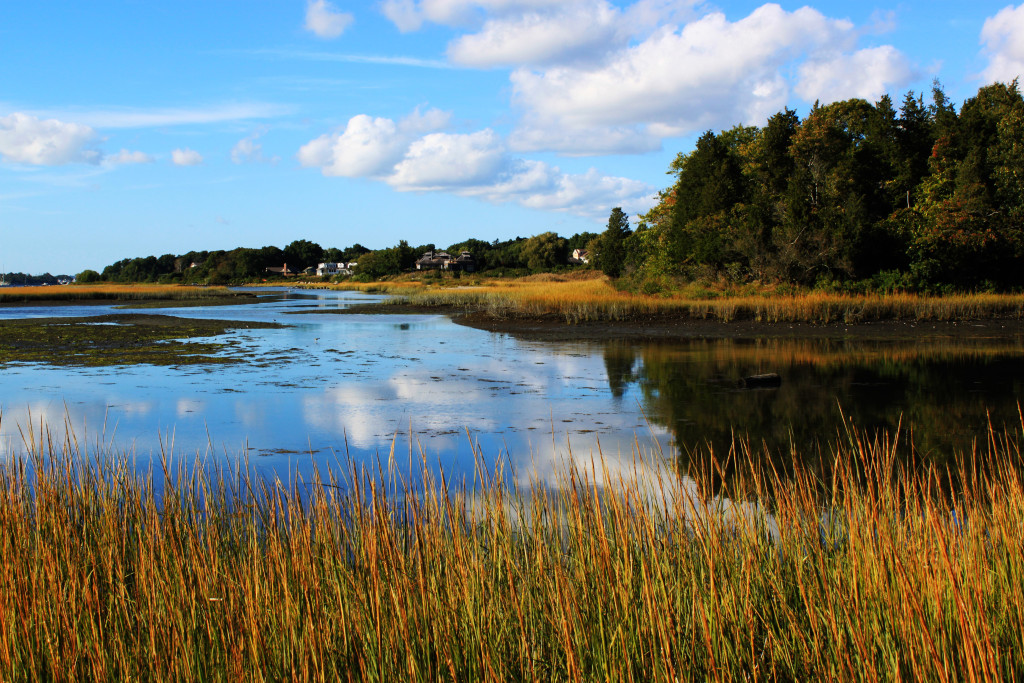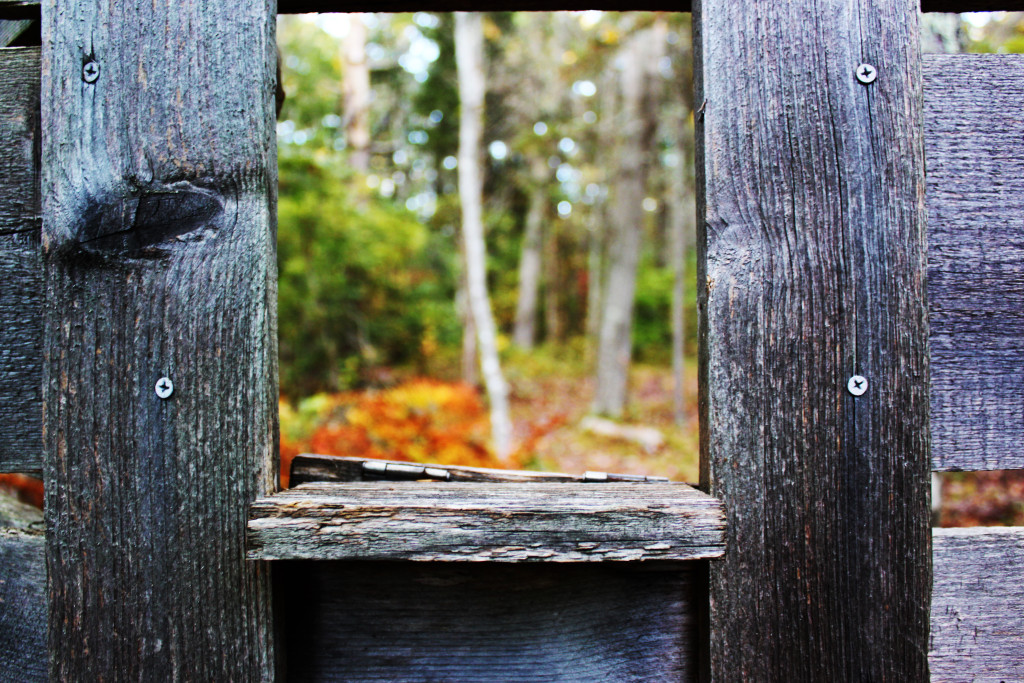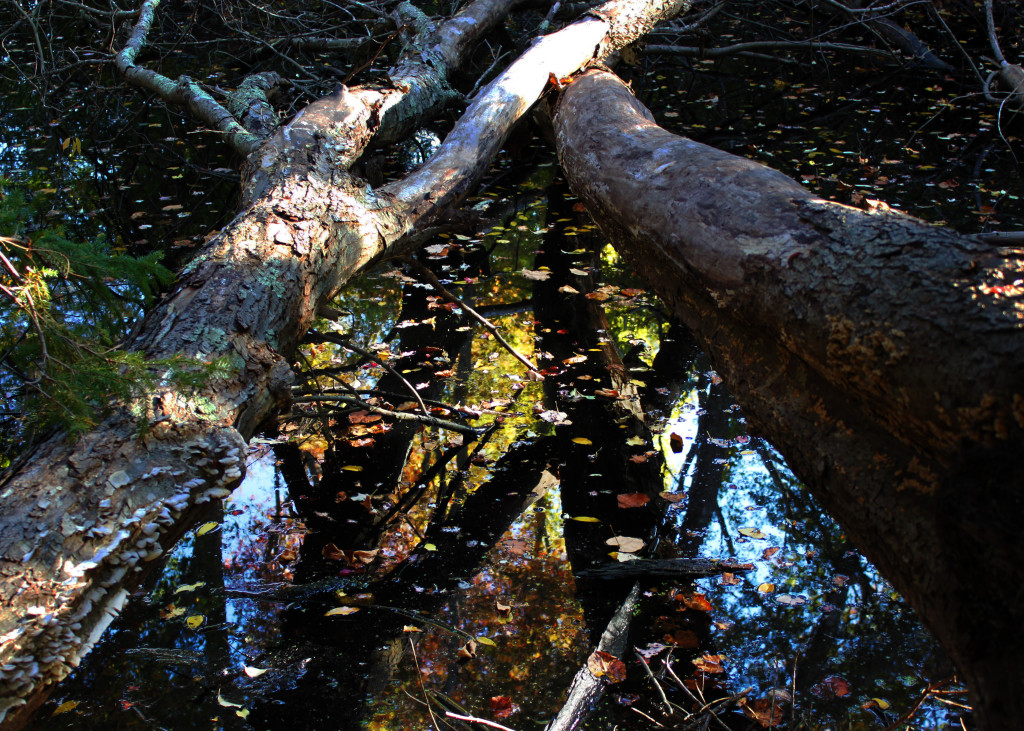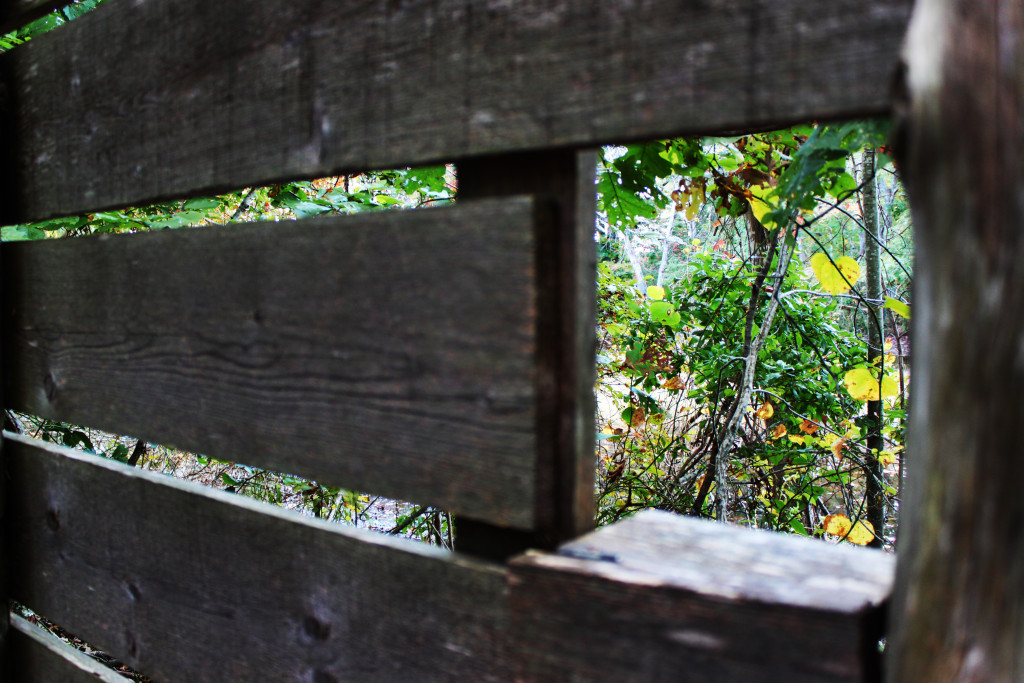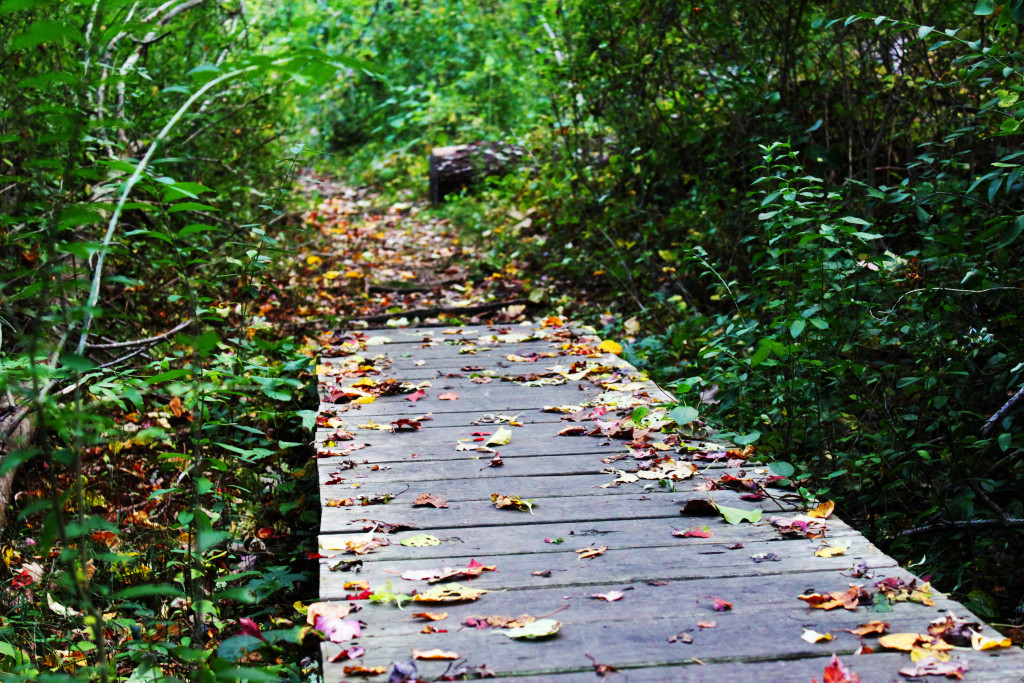 The holidays are coming and some would argue that Thanksgiving is the busiest, most family-packed one of them all. Need a break from the chaos or simply want to stretch your legs? The Emilie Ruecker Wildlife Refuge in Tiverton, Rhode Island, is a great place to relax and walk off some of those turkey calories. It's quiet, the terrain is flat enough for almost anyone to enjoy, and your glimpses of the Sakonnet River will quite literally draw you off the beaten path.
If you're an avid birdwatcher then you definitely want to make the trip. According to the refuge's website, Great Egrets, Snowy Egrets, and Glossy Ibis frequent the marsh, and Jack's Island, a peninsula that extends into the Sakonnet River, is home to breeding Ospreys. One of the best ways to spot them is by taking the Blue trail where they have a makeshift fence that you can hide behind and sneak a peak (note the fence with the "window" in one of the images above).
To plan your trip and view a copy of the Emilie Ruecker trail map, we encourage you to visit their website. They're open year round so if you don't make it over the holidays, there's never a bad time to go. Stay safe this season and we hope you like it!