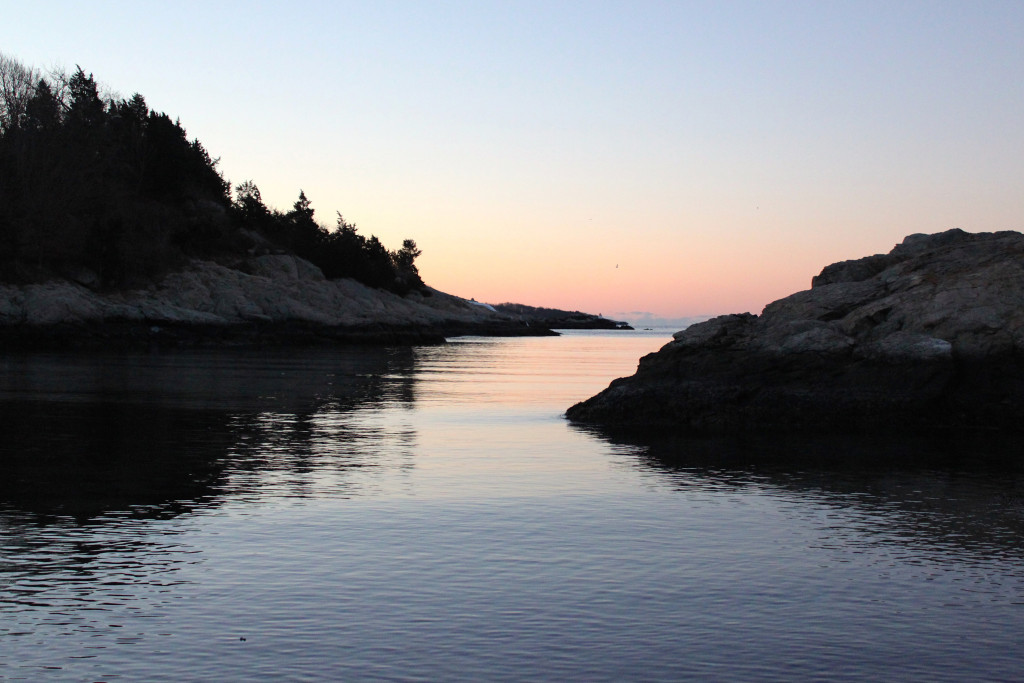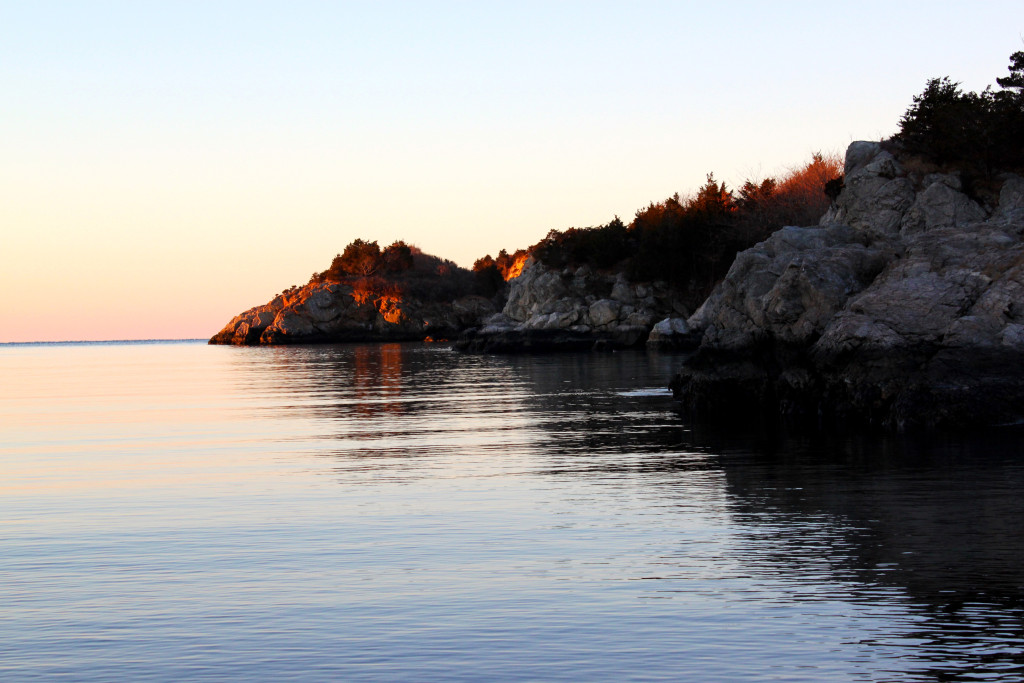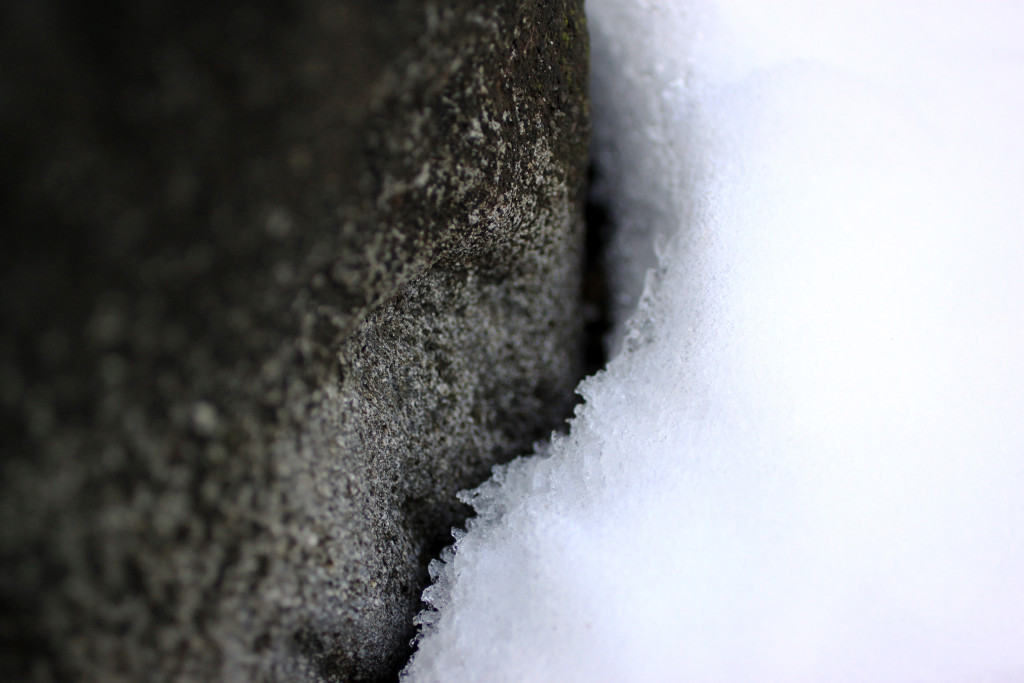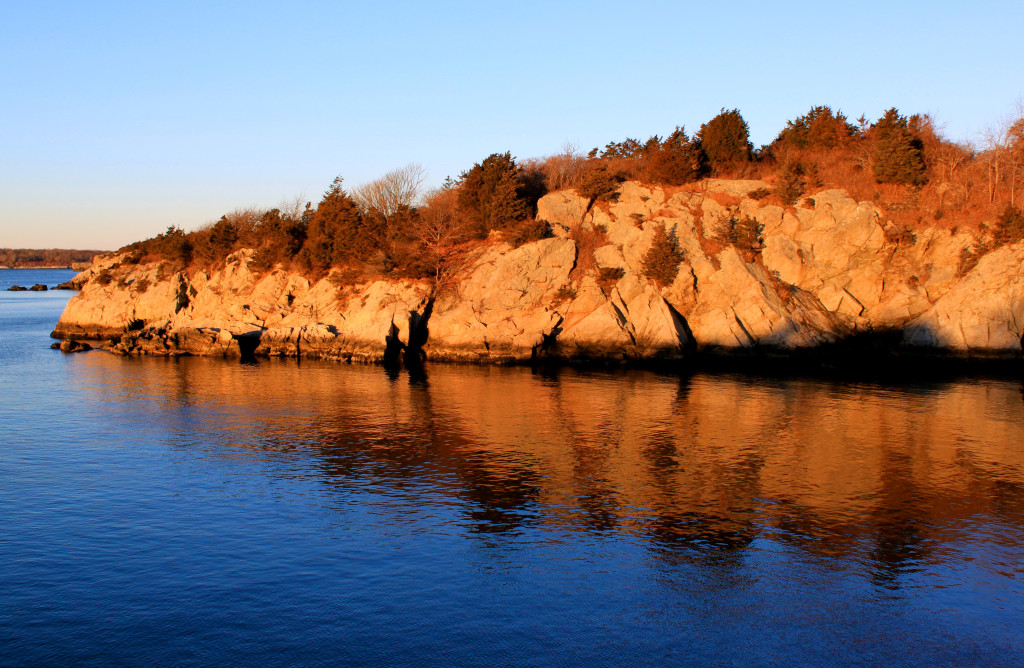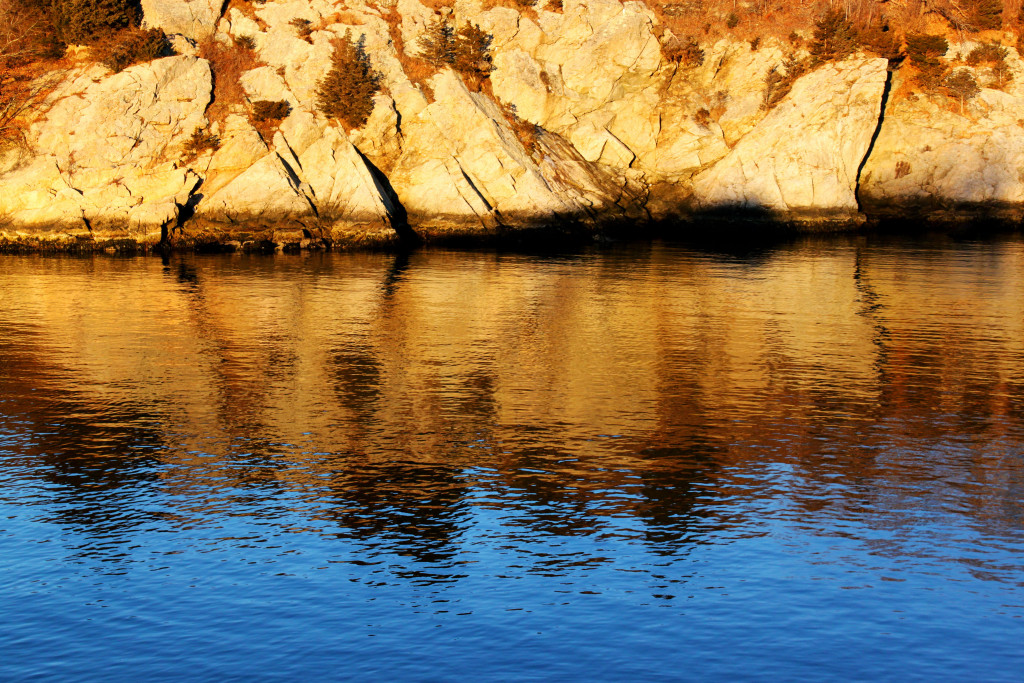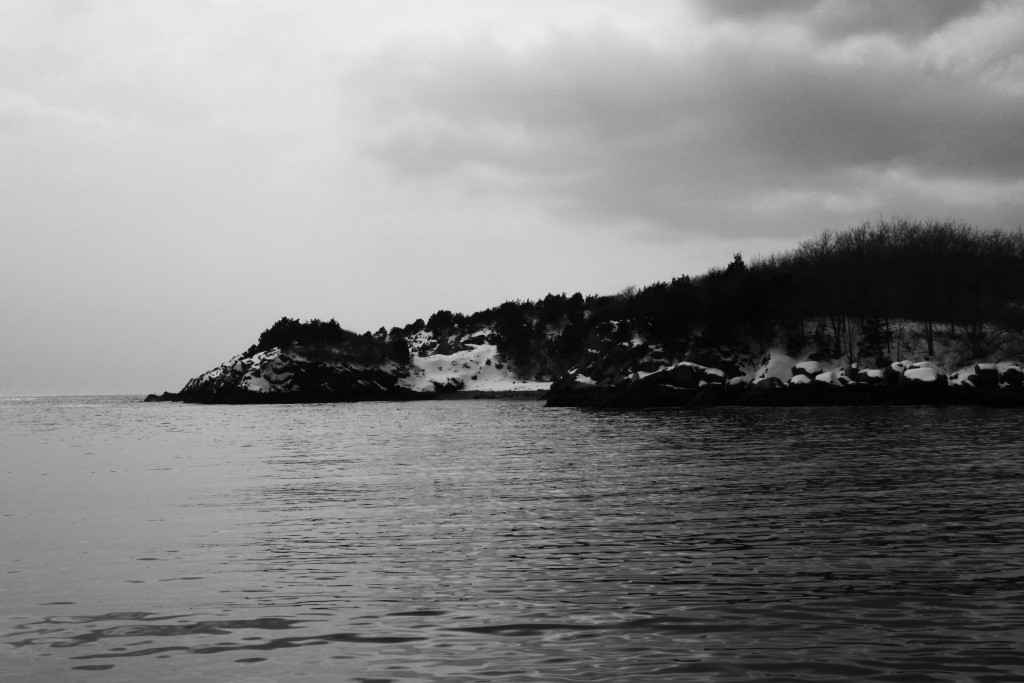 Ah, I remember this morning…getting up at quarter to five, putting my socks on and feeling…nervous.
The history of Fort Wetherill goes back to the American Revolution in the summer of 1776. Then known as Battery on Dumpling Rock, it was meant to defend Newport Harbor against the British, but instead, the British captured Battery, Jamestown and Newport all in December of that year. Following their victory, the British made various improvements to Battery and renamed it "Fort Dumpling Rock". Then in 1779, they inexplicably destroyed the fort and voluntarily evacuated.
Not surprisingly, their sudden exit sparked rumors. Locals who had met with the British said they'd heard stories about "a big black dog" wandering the grounds and terrorizing soldiers on a daily basis. It had "big red eyes" and "never let them sleep," they said. The story became so widespread that accounts of it have been found as far as England and even today, people still report seeing it.
Whether or not the dog ever existed, or had anything to do with the troops' strange departure, Fort Wetherill saw much less action following the Revolutionary War. Its waterfront views became a romantic inspiration for poets and painters alike, and the grounds were mainly used for recreation and picnics until 1898. Notably, Fort Wetherill received its present day namesake in 1900, following the death of Jamestown native, Captain Alexander Macomb Wetherill, for his service in the Spanish American War.
Over the course of the twentieth century, the site was demolished to make way for modern-day warfare. In 1940, prior to the United States' entry into World War II, it was prepared for use by the the 243rd Coastal Artillery, though these efforts proved unneeded by wars' end. Several years passed and then in 1970, the fort was officially retired and ownership eventually transferred to Rhode Island State Parks.
To learn more about Fort Wetherill or to plan your visit (if you're dog-friendly, that is), check out their website at: http://www.riparks.com/index.html.