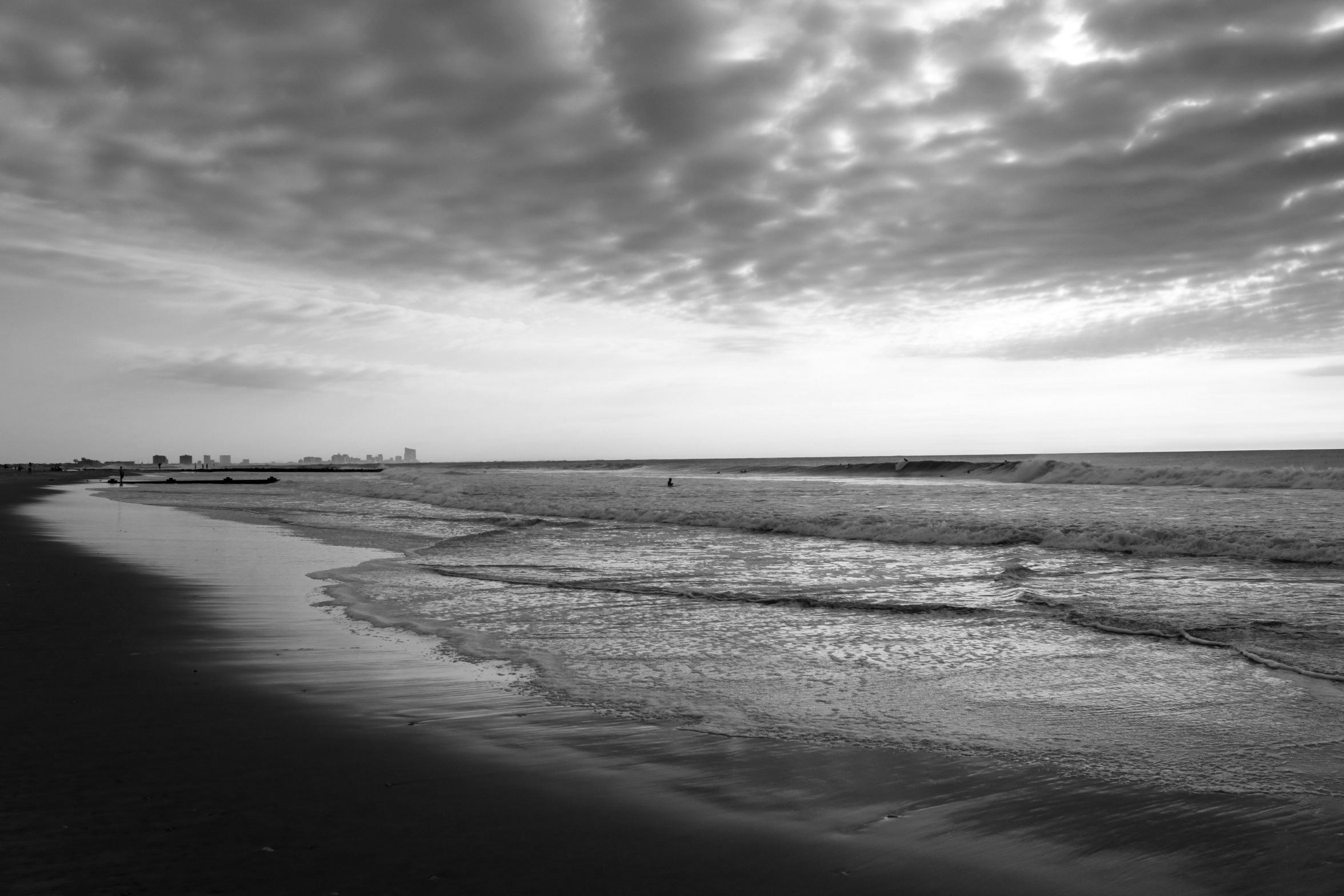 Ocean City, New Jersey is one of those hidden gems that I find most New Englanders have never heard of. More often that not, they think I'm talking about Ocean City Maryland, and not its closer relative. Then when they realize I'm talking about somewhere on "the shore", well, they get a little skeptical.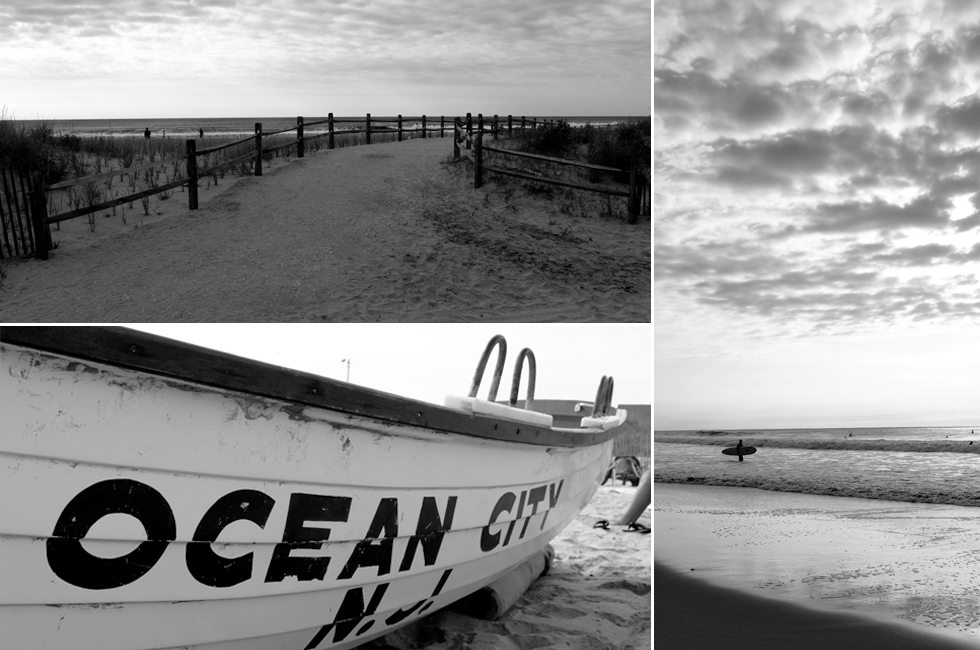 What the above photos show you is the quiet side Ocean City has to offer. It has eight miles of clean, sandy beaches—all of which are great for surfing, boogie boarding, wading and swimming. On a clear night, you can see the lights of Atlantic City twinkling in the distance as you walk north along the boardwalk. In the morning, you can make a donut run and in the evening, relax upon the comfy front porch that almost every rental has to offer. There really is no wrong time of day on this island.
What these photos don't show you are the people of Ocean City. Originally founded by four Christian settlers, it quickly grew into a family town and today, is known as "America's Greatest Family Resort." There are more mini-golf greens here than I care to count, two adult- and child-friendly theme parks, dozens of souvenir shops, and hundreds of bikes and surrey carts that are available on a daily and weekly basis.
So, if you are looking for a quiet place to get away, or a new, fun place to take the family, I heartily recommend Ocean City, New Jersey (and if you miss the exit and wind up at the other one, I heard it's okay too). To find out more about Ocean City, check out this articleposted by their local Patch website or visit the Ocean City vacation website at: http://www.oceancityvacation.com/.