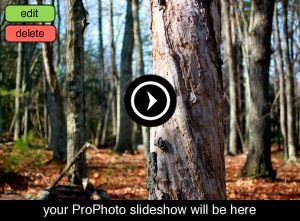 The peace and quiet of this trip began long before we reached the wildlife refuge. For some, driving the long way across Massachusetts after the hustle and bustle of a workweek might not sound fun or relaxing at all, but for us it was a way to take back the weekend, our schedules, and get away from the demands of everyday life. By taking interstate 495, we literally drove miles out of our way just because we could, because it was different, because it was new.
During our first trip to Great Meadows, we made it a joyride, visiting friends and stopping in New Hampshire along the way. Of course, this meant we didn't reach the park until almost dusk when it was about to close. Some might see this as poor planning on our part, but others would agree that dusk is one of the best times for picture-taking, given the give and take of light and dark during that time. One key photo for reference, is the last one. It shows an empty tree against the sky, which would be nice enough on its own, but when you factor in the setting sun, either illuminating or shading the branches depending on where you look, it creates a feeling of depth.
Then taking into the account the fading blue sky against the yellowy-orange reeds against the river, the picture starts to feel more romantic, which is probably one of my favorite things about it. Our carefree, spontaneous day was rewarded by a perfectly timed photo bursting with romanticism.
The following weekend, we made our way back and arrived much earlier in the day. We hiked the full Red Maple Leaf trail, winding up through the trees and even passing a sinkhole that was carved out by the glaciers. Following that, we crossed the road to check out some of the Round Hill trails owned by the Sudbury Valley trustees. There, instead of maple leaves, we tread upon pine needles and a near perfect silence forged out of fresh air, light and the soft shutter and click of the camera.
At this point, it is hard to say what I am most grateful for about this trip. Getting out of the city? Turning my phone off? Seeing someplace new? The beauty of this collection is that it forced us out of our routine and taught us how to enjoy it. So perhaps it's a little bit of all of the above.
To learn more about Great Meadows Wildlife Refuge, please visit their website at: www.fws.gov/refuge/great_meadows.